Chef Killed, 2 Others Critically Wounded in Hammer Attack at NYC Restaurant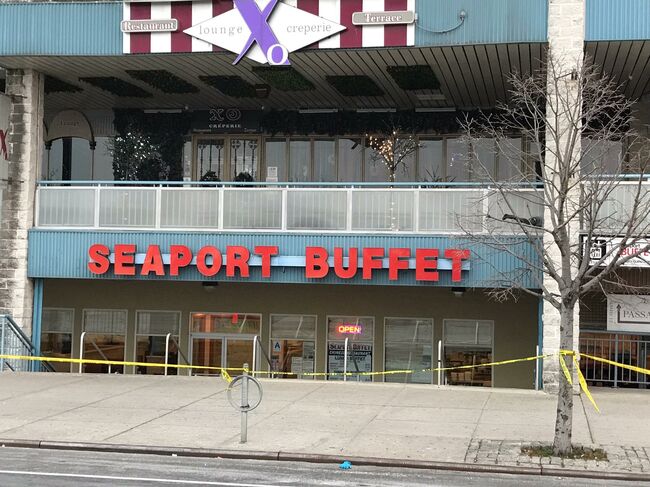 Police say a chef at a restaurant in Brooklyn was killed by a man wielding a hammer and two other people were critically injured in what is being called a random attack.
"I'm killing everybody, world is hell!" the man screamed, witnesses said.
Police say a suspect armed with a hammer burst into the Seaport Buffet Tuesday evening just after 5 p.m. screaming gibberish and began randomly attacking people, including the restaurant's 60-year-old owner, a 34-year-old chef, and another 50-year-old worker.
All three victims were taken to a local hospital in Brooklyn in critical condition. The chef, identified by officials as Fufai Pun of Brooklyn, was pronounced dead there after arriving.
The suspect was identified by police as 34-year-old Arthur Martunovich.
The owner of a clam bar located next door, Samantha Randazzo told NBC News that a worker from the buffet next door ran into their restaurant to warn them about Martunovich.
"A couple of people, customers from the restaurant, came in here, and we let them in and they said a guy came in crazy with a hammer and started hammering certain people, random people," Randazzo said. "The guy said he was just screaming crazy words, like, 'I'm killing everybody, world is hell,'" she said. "Just screaming crazy things."
Officers arrested Martunovich a few blocks away from the scene after witnesses saw him running toward a garage behind the Seafood Buffet.
A motive for Tuesday's attack has not been released by police. Charges are still pending.

Photo Credit: Alice Stockton-Rossini